'Digital strip search': New Zealand Customs gets power to demand passwords for electronic devices

Sorry, but your browser needs Javascript to use this site.
If you're not sure how to activate it, please refer to this site: http://www.enable-javascript.com/
WELLINGTON â€" New Zealand's civil rights watchdog has raised concerns over new laws allowing customs officers to demand passwords for electronic devices such as laptops or mobile phones at the border.
Failure to comply with the called "digital strip search" rules, which came into effect this week, can result in a fine of 5,000 New Zealand dollars ($3,240) along with the seizure and destruction of the device.
The New Zealand Council for Civil Liberties described the powers as "grossly excessive" and disproportionate.
Council chairman Thomas Beagle said it was a grave invasion of privacy to give customs officers access to information on smartphones, which could include data such as medical records, emails and letters.
"We're giving customs access to our entire digital lives so they can possibly stop someone importing a pirated movie or avoiding paying duty," he said.
Customs officers must have "reasonable cause" to suspect an offense is being committed.
However, Beagle said police and intel ligence services faced much tougher hurdles before they could demand passwords.
"The reality of this law is that it gives Customs the power to take and force the unlock of people's smartphones without justification or appeal," he said.
New Zealand Customs said officers in many countries could demand access to electronic devices but the new law was believed to be the first time providing passwords had been specifically mentioned in legislation.
Customs spokesman Terry Brown said the changes were needed to clarify officers' powers if they suspected an offense had occurred.
"That may be a range of things involving child exploitation, drug smuggling, terrorist activity and the like, and on that basis we can ask you to provide access to your phone through whichever means, fingerprint or password," he told commercial radio.
Brown said New Zealand welcomed 6.6 million international visitors in 2017 and searched only 537 electronic devices.
He did not expect the figure to rise significantly because of the new rules.
LATEST ASIA PACIFIC STORIES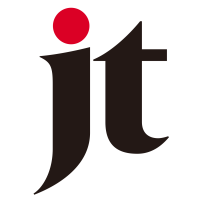 Australia shutters notorious asylum camp on remote Christmas Island

A notorious Australian immigration detention camp on remote Christmas Island has been shut, the government said Friday, hailing the success of its hard-line policies in ending a flood of asylum-...
Philippines' Rodrigo Duterte awaiting results of cancer testing

Philippine President Rodrigo Duterte has revealed that he is awaiting the results of fresh medical tests, adding that "If it's cancer, it's cancer." Duterte, 73, is the oldest person eve...
< /dl>

Russia meddling in U.S. polls pales compared with China's: Vice President Mike Pence

Vice President Mike Pence charged Thursday that Russia's influence operations in America pale in comparison to the covert and overt activities China is taking to interfere in the U.S. midterm elect...

Source: Google News New Zealand | Netizen 24 New Zealand