New Zealand company mocked for selling cans of 'pure fresh' air for $65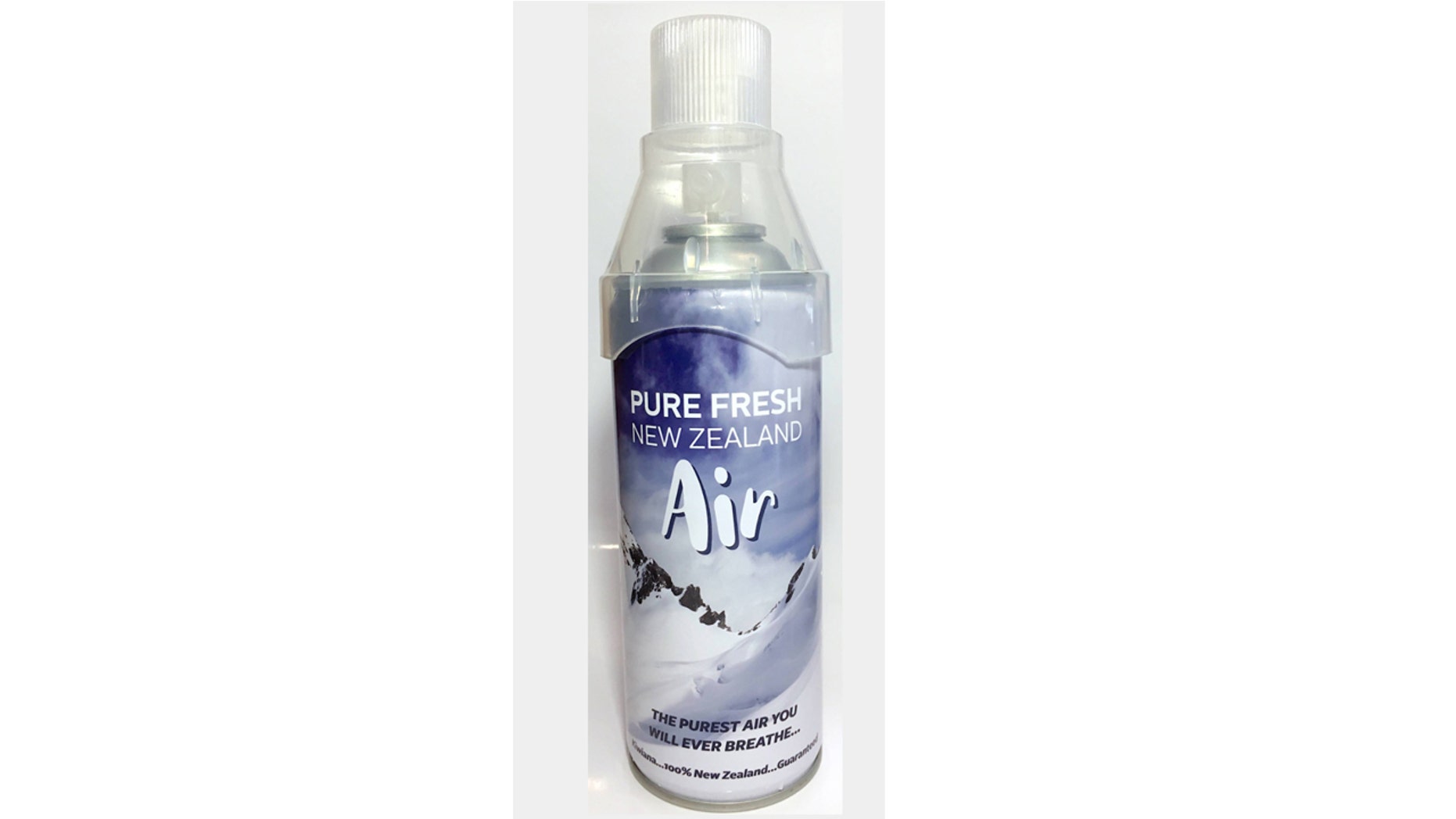 A company is getting some heat over its airport merchandise. (Kiwiana)
A New Zealand company wants you to pay for your next deep breath.
Kiwiana is catching some heat for selling duty-free cans of "pure fresh New Zealand air" at the Auckland airport, according to a tweet by journalist Damian Christie.
HOTEL'S 'MISGUIDED' AD OF COUPLE EATING BREAKFAST IN BED PULLED FOR ANGERING WOMEN
"You've got to be sh---g me. Also, $98, so not exactly a cute prank gift," Christie wrote upon seeing the item.
The four-pack, which promises "the purest air you will ever breathe…harvested on the h igh ridges above the New Zealand snow line," fetches about $100 New Zealand dollars, or $65 U.S, and claims to contain 130 to 140 "deep breathes" per can.
"New Zealand's unique position in the Southern Ocean means KIWIANA AIR has crossed no major landmass before flowing over the pristine Southern Alps of New Zealand and into this can," the package reads.
NEW ZEALAND COUPLE LOSES $1,160 AFTER BOOKING GRAND CANYON AIRPLANE TOUR THAT DOESN'T EXIST
However, many on Twitter do not seem to be as impressed with the canned air â€" or the price tag.
FOLLOW US ON FACEBOOK FOR MORE FOX LIFESTYLE NEWS
According to the Kiwiana website, the company is dedicated to bringing the best products from New Zealand â€" allegedly "the purest country in the world" â€" to the masses on the rest of the planet.
Source:
Google News New Zealand
|
Netizen 24 New Zealand