New Zealand's scandal-hit National party to investigate safety of female workers

New Zealand New Zealand's scandal-hit National party to investigate safety of female workers
Leader Simon Bridges talks of 'worst week in living memory' for party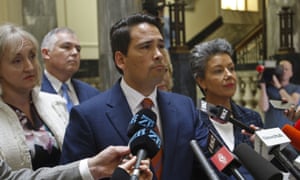 New Zealand's opposition National party is reeling after its "worst week in living memory", with leader Simon Bridges announcing a culture inquiry to investigate whether its female employees feel safe at work.
Last week the party threatened to implode after former chief whip Jami-Lee Ross accused Bridges of being a "corrupt politician" and released a phone recording in which the pair discussed the higher value of Chinese MPs over Indians and Bridges described a colleague as "fucking useless".
Four women then came forward to accuse Ross of bullying, misogynistic and threatening behaviour. The politician, who is married with children, has owned up to two extramarital affairs, including one with another National MP.
The recent events form part of a long fall from grace for a party that experienced phenomenal popularity under former prime minister John Key and was in government for nine years, eight of them under Key.
On Tuesday, Bridges said the National party needed to examine its culture and whether female MPs and staff felt safe in their workplace.
"A number of women have been affected here. I'm going to talk to Parliamentary Services [an administra tive department] this week to make sure women feel absolutely safe," Bridges said, adding that the findings of the inquiry would not be made public.
Since the opposition's week from hell the National party has dropped in popularity, with only 7% of poll respondents choosing Bridges as their preferred prime minister.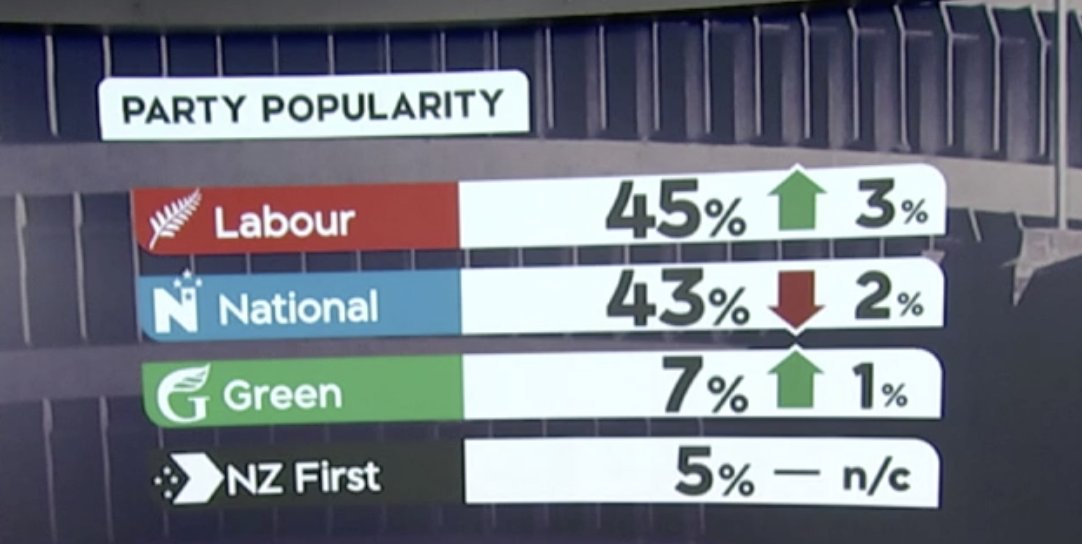 The Labour party, which has largely kept quiet on the escalating scandal, has climbed 3 percentage points to 45%, while National is down two to 43%. Labour's coalition partners are also doing well, with the Green party increasing to 7% and New Zealand First at a steady 5%.
Prime minister Jacinda Ardern has scored her highest rating yet as preferred prime minister rising at 42%, while Bridges dropped three points.
Bridges described last week as the "toughest, worst week in living memory for National" and his worst as leader.
Judith Collins, the likeliest National MP to take over if Bridges is deposed, had 5% support as preferred PM. "We know we've got to move back very quick to holding the government to account. We've got to get back to talking about what matters for New Zealanders," Bridges told One News.
Ardern has refused to comment specifically on the saga but has said that politics needs to be a kinder work environment where the health and mental wellbeing of MPs is a priority.
"It is often about the man, not the ball. We should be discussing and debating issues but there is still a degree in which you are considered successful if you have claimed the scalp of another politician and I just don't think that is what the public wants from us," Ardern told Newstalk ZB.
"I talk a lot about trying to do politics differently. We have stayed out of what has happened in the past week because of that belief, but we have a long way to go."
Topics
Share on Facebook
Share on Twitter
Share via Email
Share on LinkedIn
Share on Pinterest
Share on Google+
Share on WhatsApp
Share on Messenger
Source:
Google News New Zealand
|
Netizen 24 New Zealand